#24 Delaware Bobcats, June 1, 1974-2002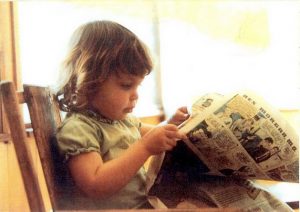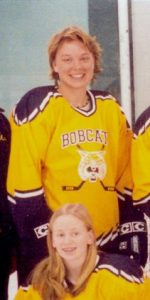 Colorado State University – O u t l o o k M a g a z i n e – Fall 2005
College Establishes Seven New Scholarships

Jennifer Dawn Alexander was the kind of student Chemistry Professor David Grainger would
never forget. A Colorado State University scholarship created in her name now will help keep
her memory alive for many others.

Bright and self-motivated, Jennifer started working with Grainger the summer after her sophomore
year. Her research on specialized coatings for flexible printed circuits used in many electronic
products and aerospace equipment helped her win a national DuPont Plunkett Student Fellowship
and spend a summer studying TeflonTM at DuPont research headquarters in Delaware.

After graduating from CSU, she accepted a chemistry doctoral program position at the University
of Utah, working with surface chemist Professor Tom Beebe. When he moved his lab to the Univer-
sity of Delaware, she followed him to finish her doctoral research and help get his sophisticated lab
equipment moved and functioning. She planned to complete her degree in May 2002.

Tragically, she would never get that chance. She died January 28, 2002, unexpectedly at age 27.
"She had a great spirit and was really a happy person," Grainger said. "She also had a profound
effect on the people around her."

Shortly after Jennifer's funeral, her parents contacted Grainger and Beebe about creating a living
memorial for their daughter. The result was the Jennifer Dawn Alexander Scholarship in Chemistry.

Contributions from Jennifer's friends, family, and former faculty made it possible to establish a
$25,000 scholarship endowment. The first $500 scholarship went to Kate Norvell, an undergradu-
ate senior with a double-major in chemistry and soil sciences. Norvell, who wants to help farmers
to improve their soil quality, is vivacious, spirited, and goal-oriented, in many ways a mirror image
of Jennifer's personality, Grainger said.

"Kate will be a great reflection of what CSU's agricultural service tradition can accomplish with
natural sciences and analytical chemistry," he said.
Photo Below